Genealogy & Family History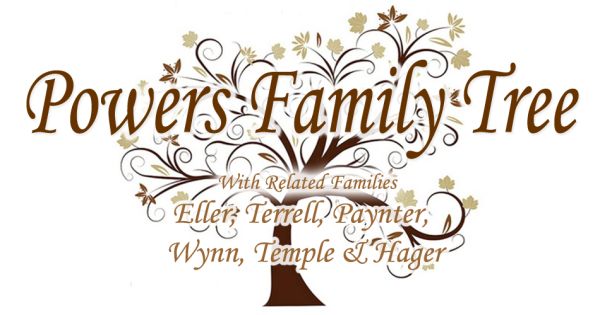 This view of the history of the Powers (and related) Families started in 1992 as a simple effort to list grandparents (and great-grandparents) for my children. Somehow, once I got started, I just kept going. I just wanted to track-down one more line of the family. It has now become an effort (my wife says a passion) to find and preserve as much about our family as possible and try to preserve it for future generations.
Some of the information here comes from others who have posted their genealogy on Ancestry.com.  There is a great deal of primary data there, but also research that isn't well documented. I've tried to be selective with what I take as fact and what is speculation. Nevertheless, I'm sure there are mistakes and omissions in this book. I acknowledge they are mine alone.   I've tried to indicate areas where the proof is thin but as one travels back in time there seem to be a lot of people with the same name in the same area.

I also ask that my readers acknowledge that our family was a product of its time. There are slave-holders, horse-traders and some folks with less than a complete education. Some were church-going and some were not. And some were so busy trying to scratch out a living that they didn't stop to write everything down. 
Any project like this is never "finished" and so the author invites you to share any additional information you may have about the family. If you find mistakes, please let me know.

Created 31 December 2019 with
RootsMagic Genealogy Software.
(c) 2018-2020 Harvey Powers. All rights reserved.