Vaughan Family History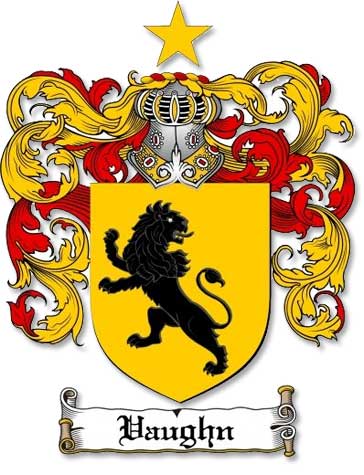 Vaughan and Vaughn are surnames, originally Welsh, though also used as a form of the Irish surname McMahon. Vaughan derives from the Welsh word bychan, meaning "small, younger or junior." This was often used to distinguish the younger of two bearers of the same personal name, typically the son of a father with the same name (ie. John Vaughan would mean John the son of John).
The surname Vaughan was first found in Shropshire, where they were descended from Tudor Trevor, the Earl of Hereford, and Lord of Maylors.  Compared to other ancient cultures found in the British Isles, the number of Welsh surnames are relatively few, but there are an inordinately large number of spelling variations. This true for the Vaughans.
The early Vaughan immigrants included John Vaughan who arrived in the Virginia Colony in the ship "Bona Nova" in 1619. He is listed in the muster of 1624/5 as living at Elizabeth Citte beyond the Hampton River as a servant in the household of Mr. William Garry. He is of particular interest because we suspect our earliest ancestor in America was a John Vaughan.
We are also interested in Sir John William Vaughan, the Earl of Carbery (pictured to the right). There are some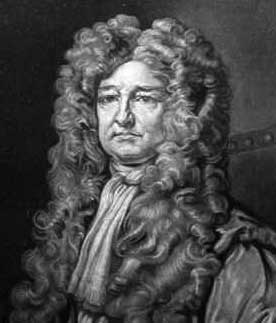 genealogists who believe he may be "our" John Vaughan. However, he supposedly died in England. We believe "our" John Vaughan died in Westmoreland County, Virginia, in April 1664.
His son William Vaughan (1626-1684) had eight children including Nicholas Vaughan (1680, Prince George County, --12 May 1735, Lunenburg County). Progeny from this line move on to Amelia then Prince Edward Counties and, eventually, to Washington County, Tennessee. This is where we find Ellen L. "Ella" Vaughan (1846-1924) who maries Oliver Perry Temple (1850-1888) and we are certain this is our line.
My Vaughan Research
Robert Vaughan (Abt 1705-1779)
Ellen "Ella" Vaughan (1846-1924)
Vaughan Research & Resources
The family crest or coat of arms shown on this page is one of many associated with this name. We added it to bring color to the page and in no way assume it belongs to our branch of the family. [More]
---
Created 30 December 2019 ---- (c) 2018-19. Harvey Powers. All Rights Reserved.