Our family history book "The Paynter Family of Warren County" is finished.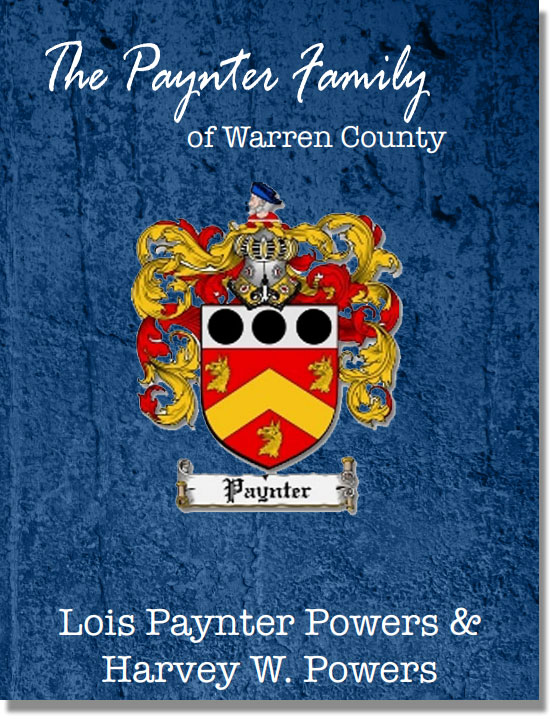 We were not able to track down every line or every date but it is as complete as we could make it. First, let us thank you all for the help in tracking down some of the cousins.
We are going to have a limited number of paperback books printed. We're going to put copies in the Warren County Library and the South Hill Library. As we were collecting information, several people indicated they might want a copy. I regret to tell you the printing cost more than we hoped.
To cover printing and postage, we'll mail you a copy for $35 each.  We are not making a profit at that price. If you would like one, please send a personal check to Lois Paynter Powers, 4913 Wynn Lane, Apt. 102, Midlothian, VA 23112.  Please include your mailing address.
There is an alternative!

The full book is stored online as a .pdf file and can be downloaded free (and printed if you want a paper copy). The book is more than 130 pages and covers more than 300 people and includes more than 130 pictures.  I believe it is the most extensive look at the Paynters of Warren County ever prepared. The download will include some color photos. The printed book will have mostly black and white photos (to keep the cost down).
If you would like to download it from the internet (it is a very large file) for free, click here.